YDreams R&D Department
+
2008-2010
At YDreams I had the opportunity to work with a group of incredibly creative and technologically talented minds at the Research and Development department. YDreams develops immersive commercial and cultural experiences using a mix of Augmented Reality, Robotics, physical interfaces and interactive graphics. I was mostly working on two european research projects: m:Ciudad and Mugges. From different perspectives, both explored the core idea of empowering users with tools to create and share custom micro-services, at a time when smartphones were starting to gain popularity.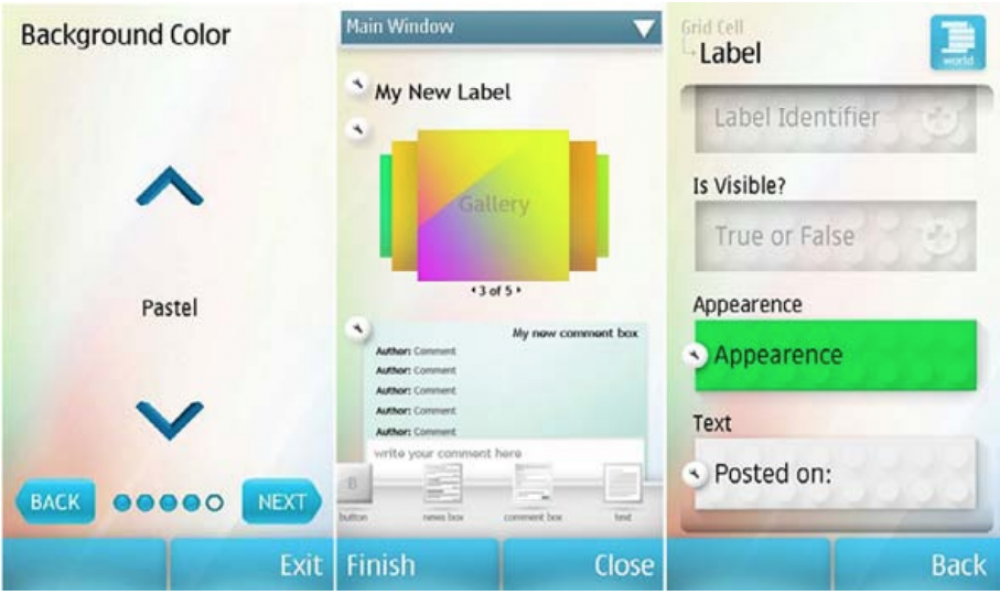 My role in these projects was the creation of a simple visual programming language and mobile development environment that allows users of different levels of experience to create complex micro "apps" or services from their mobile devices in a similar way to how more recent no-code tools work. The projects allowed me to collaborate with a large international team from Telefonica, Tecnalia, Alcatel, FTW and the University of Surrey and further my interest in the areas of End-User Development, Usability and UI/UX Design, which formed the initial motivation for my PhD Thesis.
Also at YDreams, I've had a chance of working on other small mobile UI experiments and developed a prototype for projections on moving volumes, using invisible infrared AR markers, a camera and a projector, whose characteristics are automatically measured and used on a virtual 3D environment that serves the base for an interactive projection to position virtual elements over physical movable objects.