Analema Group
+
2016
I've collaborated on two separate art projects with Analema Group on the computer graphics side of their sound reactive interactive pieces, using Unity.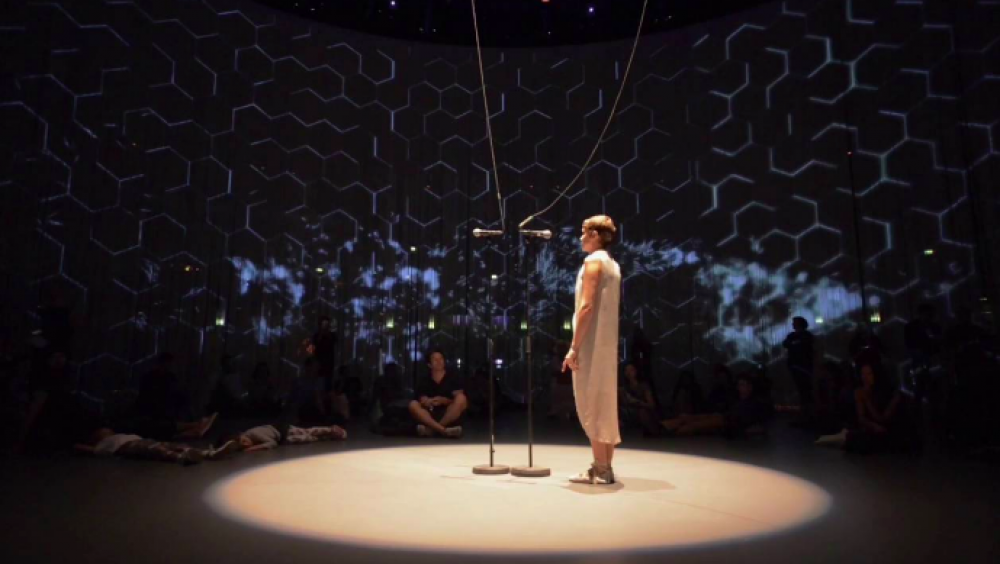 KIMA – "The Wheel" was presented at the Roundhouse, London in 2016 during the Curtain Call event for the Roundhouse's 50th Jubilee. The installation invited the audience to create and compose using their own voices, to experience sound in its visual and spatial forms. The audience's voices were to be experienced as an ever-changing sound wave, moving through the 360 degrees canvas of Ron Arad's Curtain Call. Six high-resolution projectors pointing at a massive circular silicon rod curtain created an immersive space where the audience could experience the piece from different angles on the inside and outside of the projection screen.
Kima – "I Am" was presented at Baltic Art Form, 2016, at St. Sepulchre Church and consisted of a sound performance with a choir and audience, of a poem 'I Am' written and performed in 5 languages: Russian, English, Estonian, Latvian, Lithuanian. The poem was illustrated with graphic score for the audience, with the visual expression of the sound of the choir's voices being video-mapped onto the pillars of the church, in the form of projected visual patterns, reflecting smoke-like volatile motion, similar to breath.